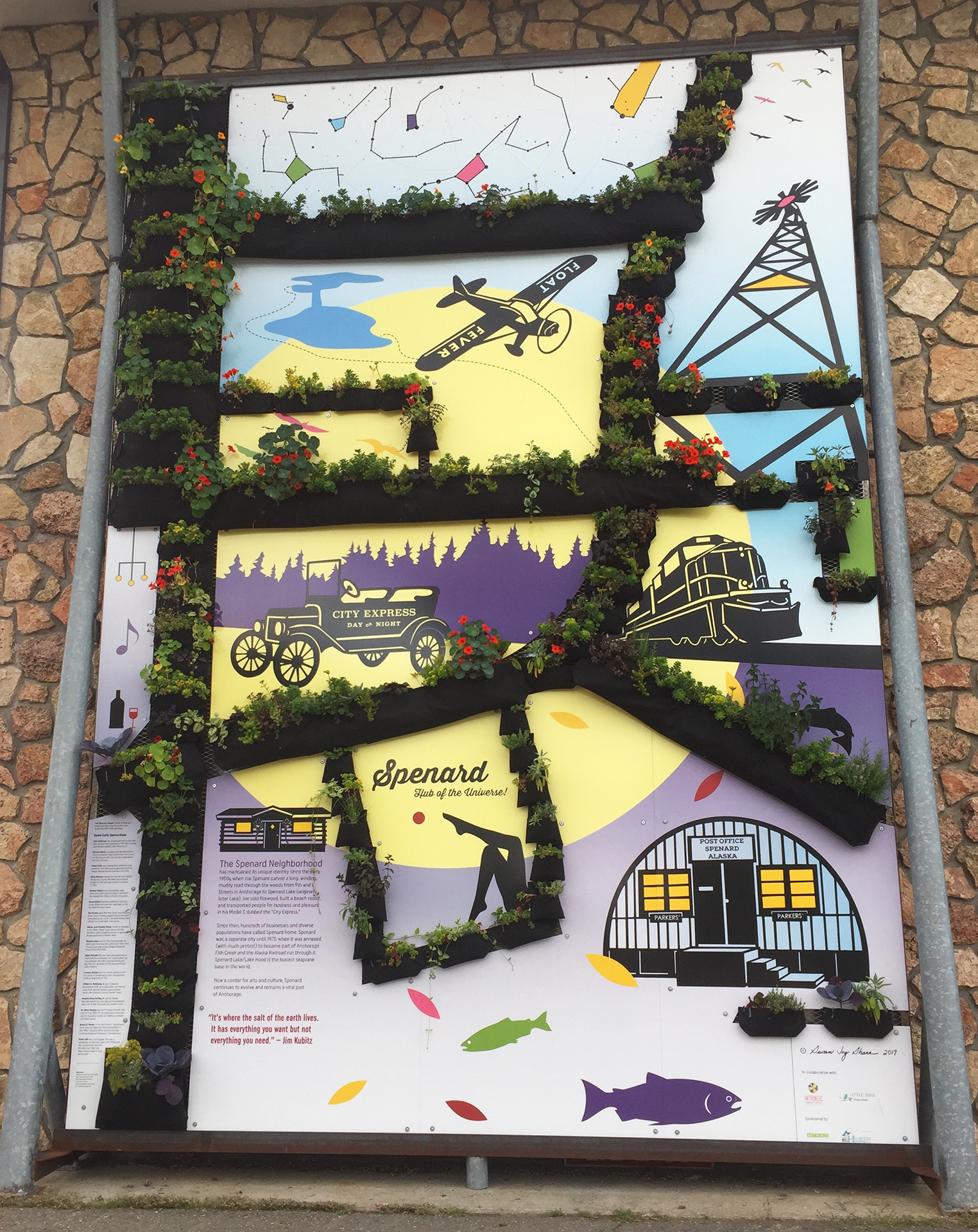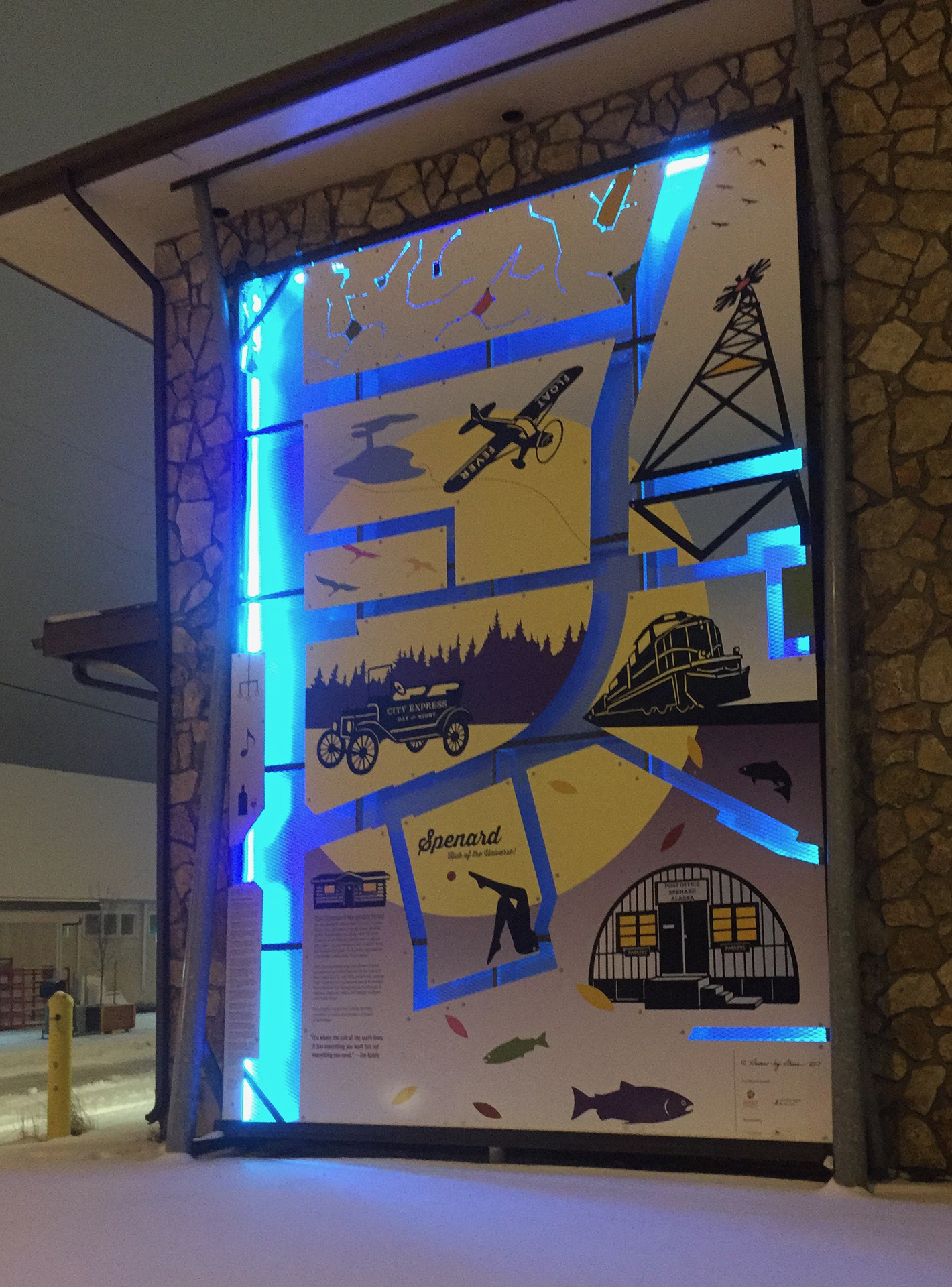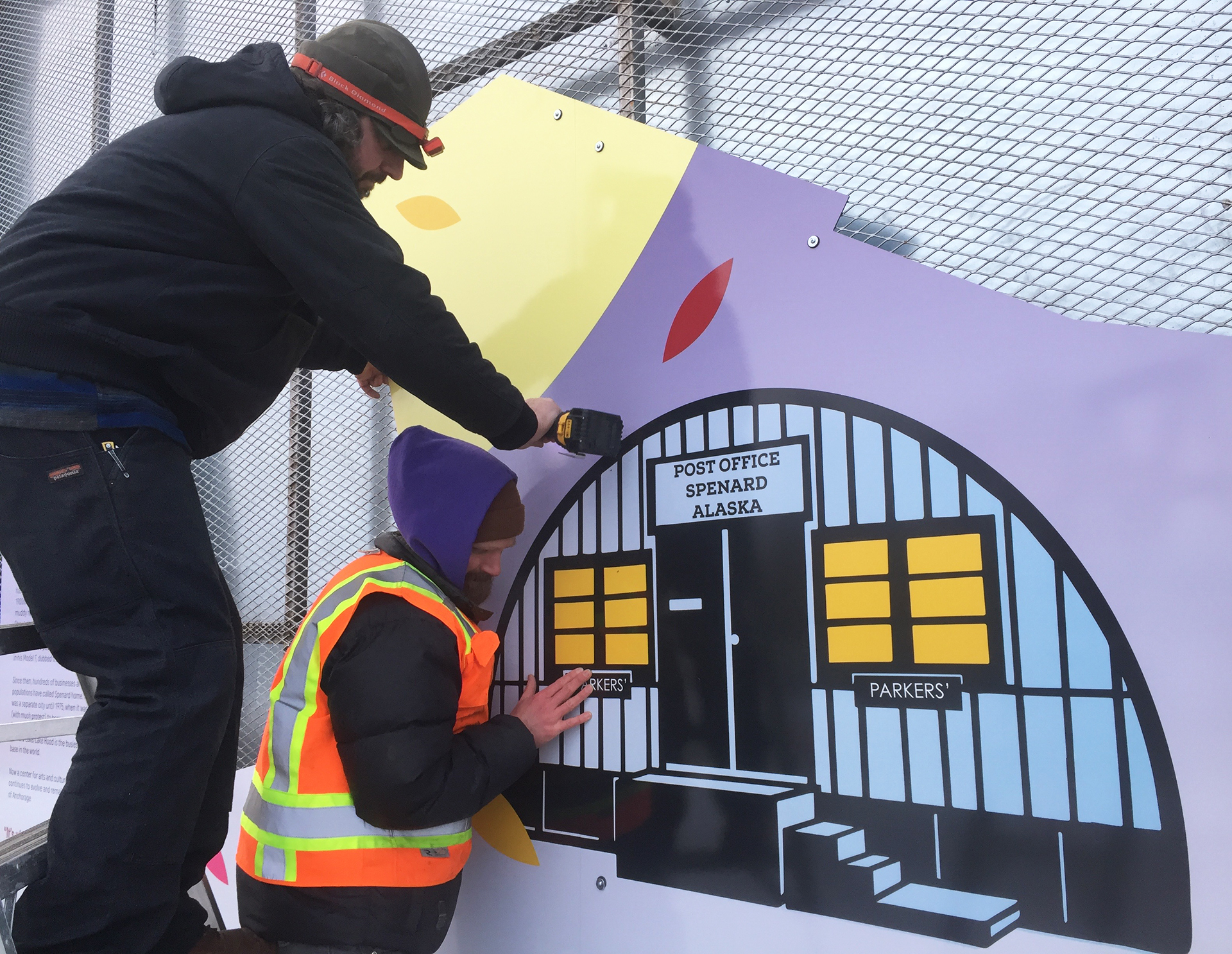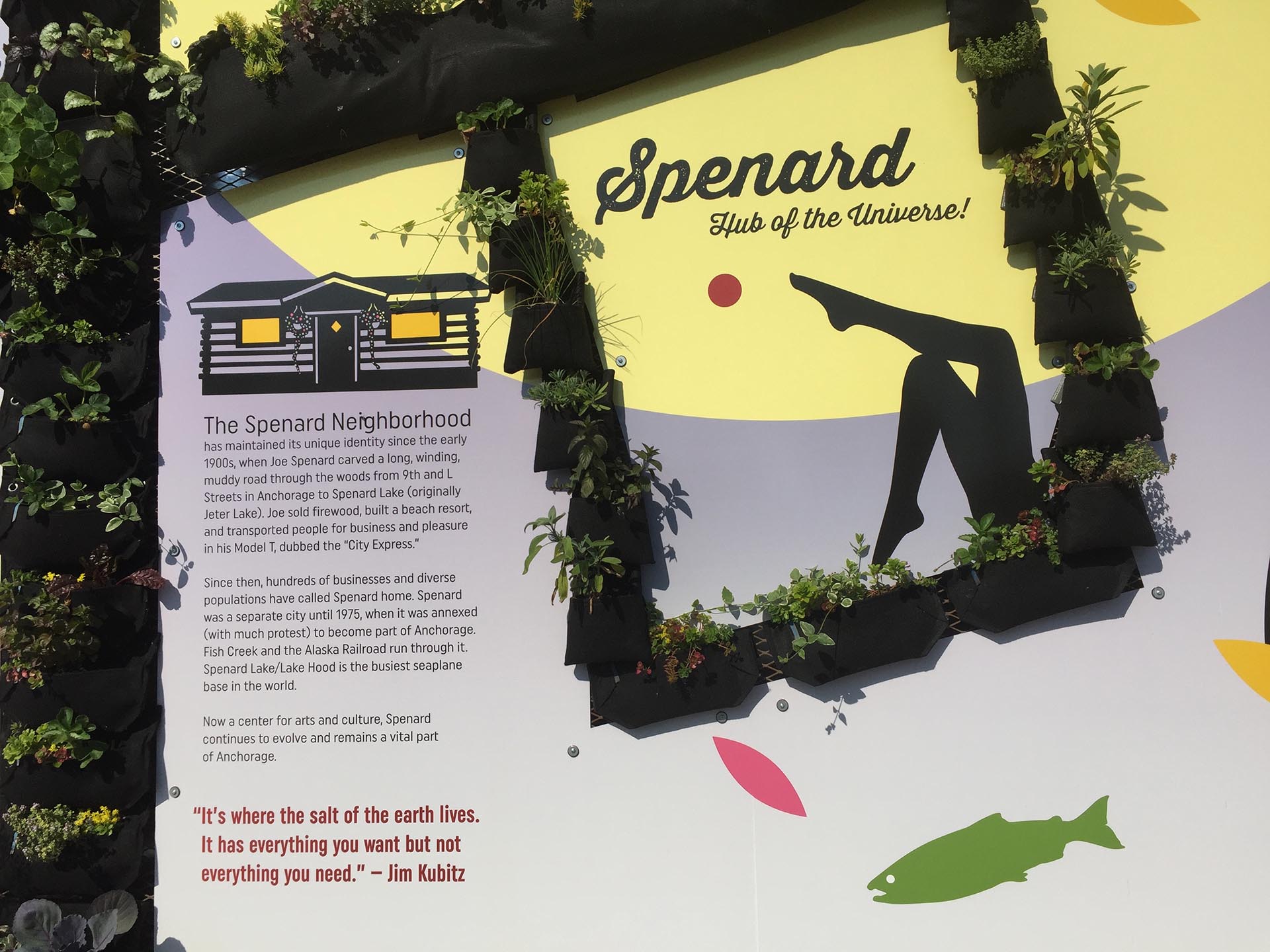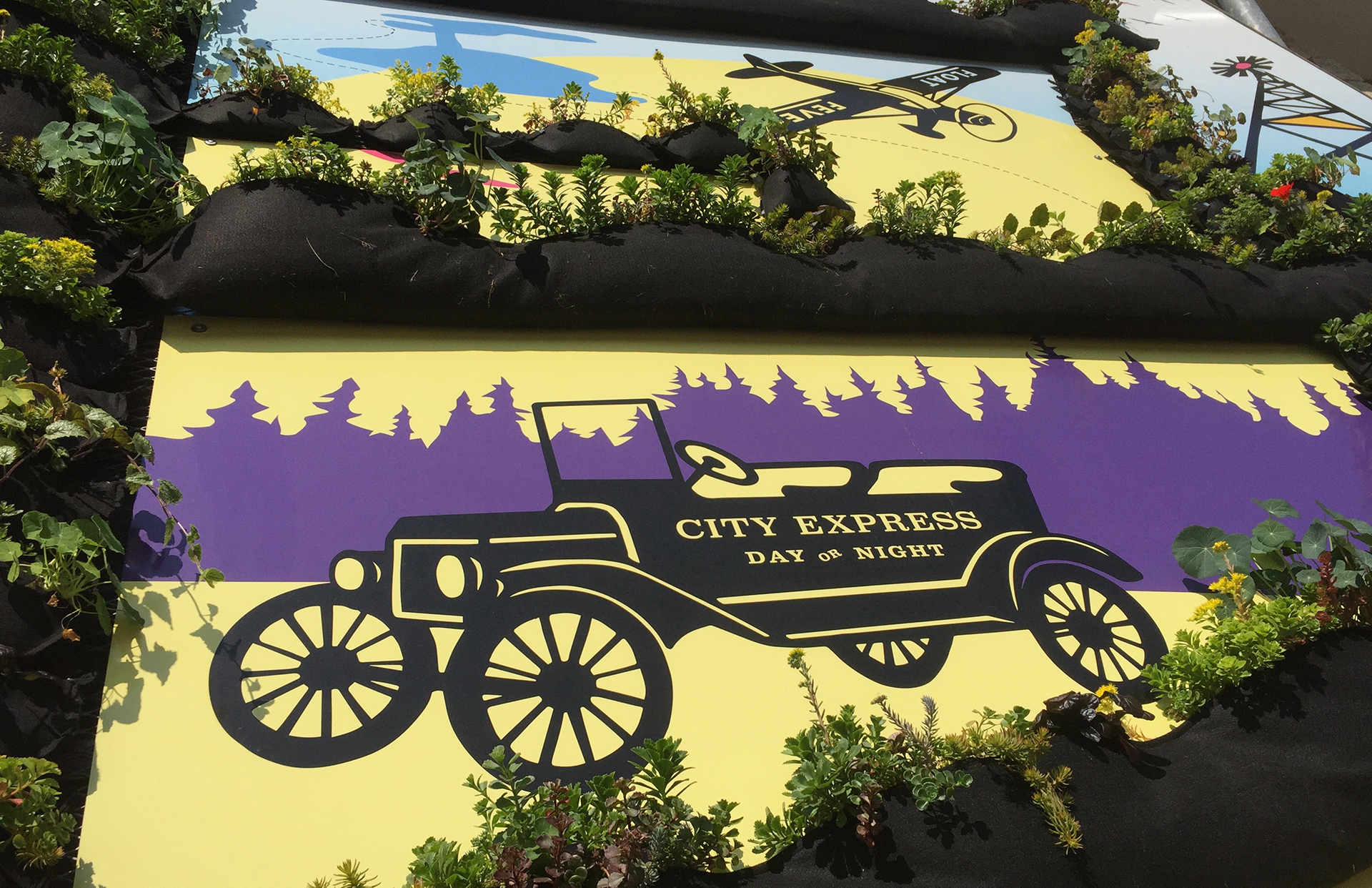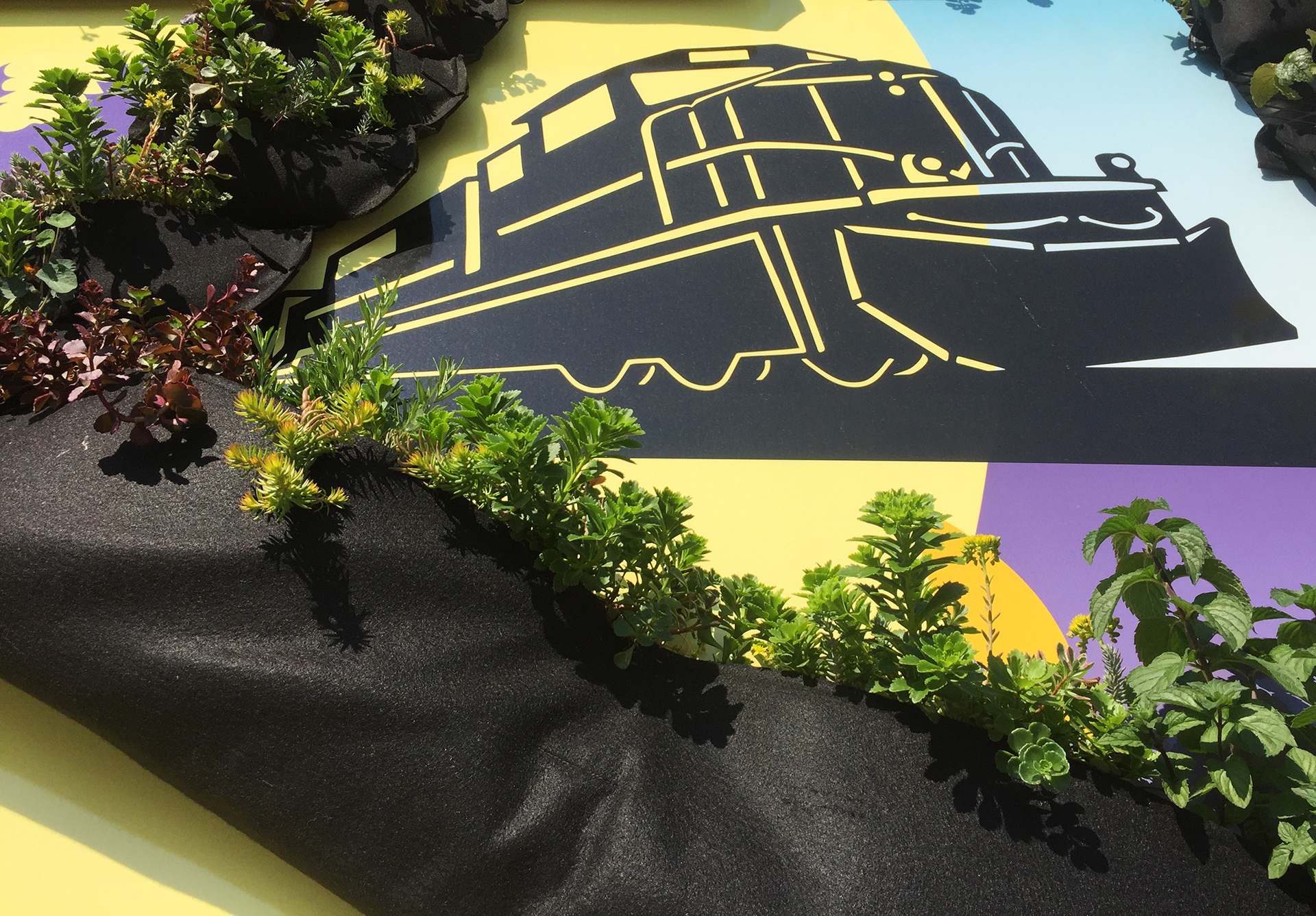 Spenard Neighborhood Mural and Vertical Garden
Spenard - Church of Love Campus, 2017
Sponsored by Cook Inlet Housing Authority with funding from ArtPlace America
Spenard Hub of the Universe!, a 23' high by 13.5' wide mural, highlights the lively history and unique identity of the Spenard neighborhood.
The upper parts show a Spenard Lake/Lake Hood floatplane and iconic windmill, Joe Spenard's Model T and an Alaska Railroad train. The large lower panel illustrates the Spenard post office Quonset from the 1940's and a typical log cabin home. Fish Creek king salmon and sandhill cranes speak to the natural environment and the Dena'ina people who fished, hunted and picked berries in the area 1000-1500 years ago. Seductive legs and other symbols represent aspects of Spenard's business history. Historical text and brief biographies of some early Spenardians also give a flavor of the area.
I designed the mural panels and created black paper cutouts for its key elements. The cutouts were scanned, combined with colorful computer graphics, then enlarged, printed on vinyl, and adhered to a sturdy, commonly used signboard. In summer, wooly pockets with live plants fill the "streets" between the shaped panels. In winter, the pockets are removed and pulsating lights shine through.
I enjoyed collaborating with artist Chad Taylor of Intrinsic Landscapes and graphic designer Sarah Lindsey of Little Bird Design Studio on this project. Chad planned the layout to depict a Spenard street map, built the understructure and installed the mural and vertical garden.
Spenard Hub of the Universe! is part of CIHA's and Chad Taylor's collaborative Reclaiming Asphalt project, a creative placemaking initiative to reimagine the urban streetscape as a pedestrian friendly, living corridor.