This series of sewn codices is influenced by Alaska sunrises, sunsets and vast horizons. The works experiment with emerging and diminishing light, exaggerated proportions, and vertical/horizontal orientations. They may be viewed in several configurations. The spine folds are the canvas with color and stitching as the focus. The last book in the series, Steel Horizon, shifts to another Northern environment - an isolated oil platform off the coast of Scotland.
Steel Horizon, 2014
handmade and machine made paper, board, acrylic, pencil, thread, linen
12" x 8.25" x 2" closed
Carved layers of board and paper denote weight, and emotional and structural character in this piece about the Piper Alpha oil platform. On July 6, 1988, a disastrous explosion occurred and 167 men died. Fiery seas mix with soft light in the covers. A lone bird sits on the book's top edge and symbolizes the isolation felt by the oil field workers. Text and letterpress printing are by Incline Press, UK. The book was shown in an international Designer Bookbinders exhibit.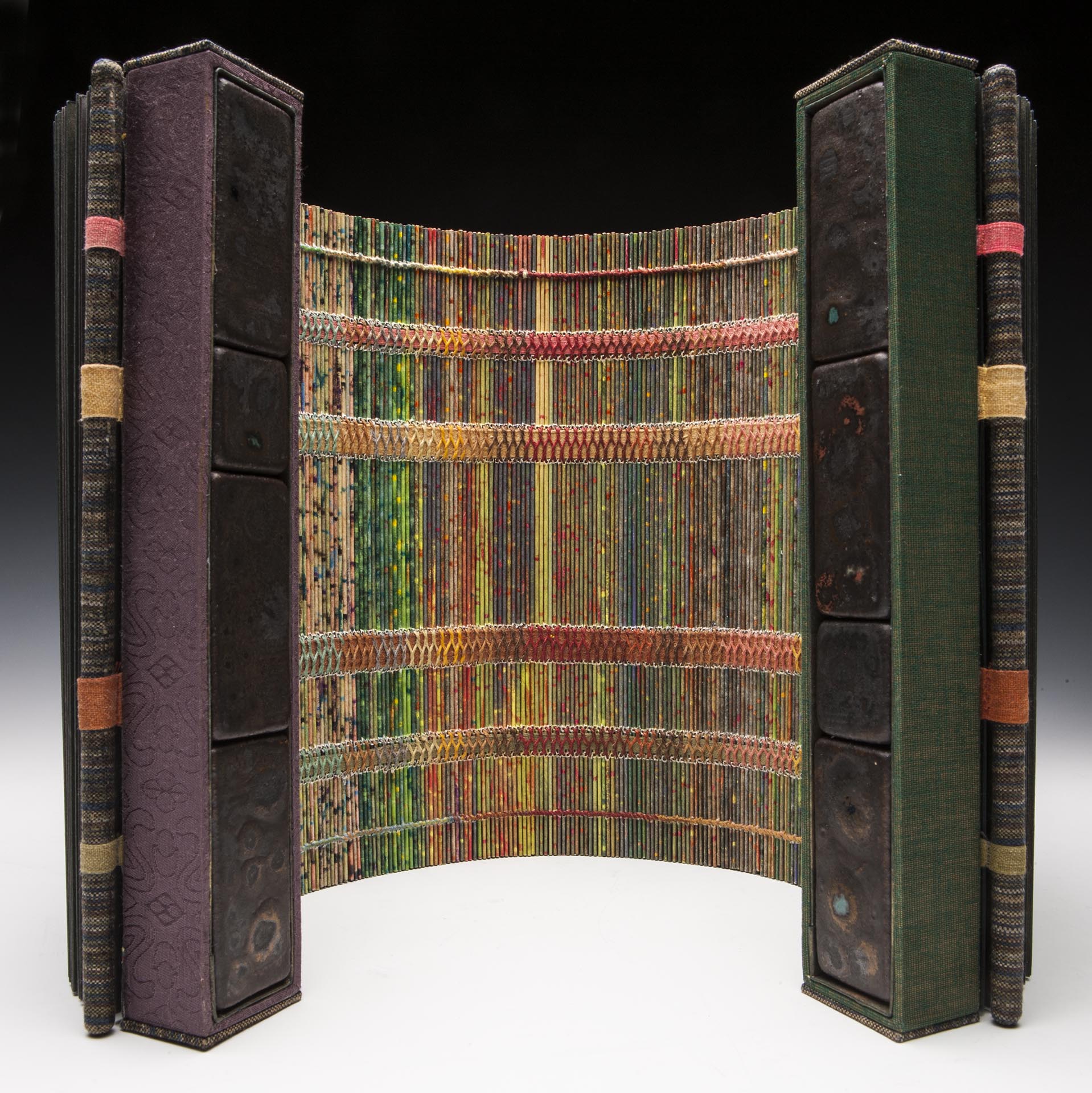 Above Tree Line, 2013
paper, board, crayon, acrylic, linen tapes and thread, ceramic tile
10.5" x 17" x 1.75"
The palette reflects the microhabitat of Alaska's windswept alpine tundra and views of vast horizons. Hard black lichen, soft iridescent green and eye-catching orange grow where one would never expect - in high windy places of rock and scree.
Sleeping Ladies, 2013
paper, board, plastic, crayon, acrylics, linen & thread, crocheted fibers
9.5" x 14" x 2.5" (7.5" diameter)
Articulating arms appear from eight hidden pockets in this highly embellished, figurative book. It has crocheted headbands and layered, inch-thick covers. When manipulated, Sleeping Ladies does a colorful dance.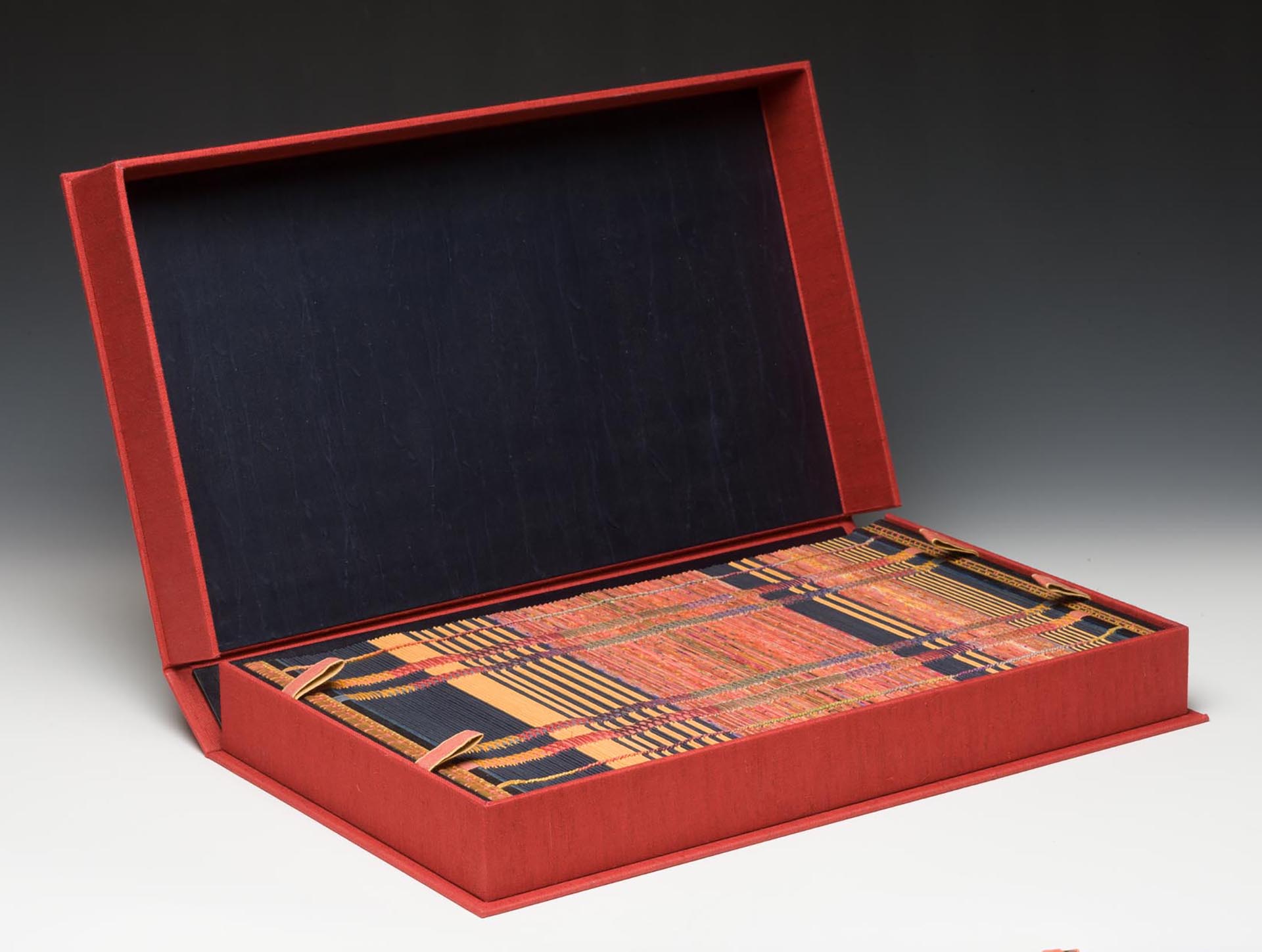 Winter Red, 2012
paper, crayon, acrylics, linen & thread
9.5" x 17" x 1.75" (8" diameter)
Hand-painted and solid paper signatures were sorted, compiled and stitched to create color fields in this book about extremes of light and dark. The collapsed view of Winter Red highlights the inside pages and compact, flexible nature of the codex book form. The covers attract magnetically to form a circular shape.
Slipping Away, 2011
paper, crayon, acrylics, linen tapes & thread
9" x 21" x 1.5"
The book spine depicts numerous dusk/dawn horizons and transitioning light. Darkness slips in to overtake the color fields, highlighting the shifts of light and dark in the Northern environment.