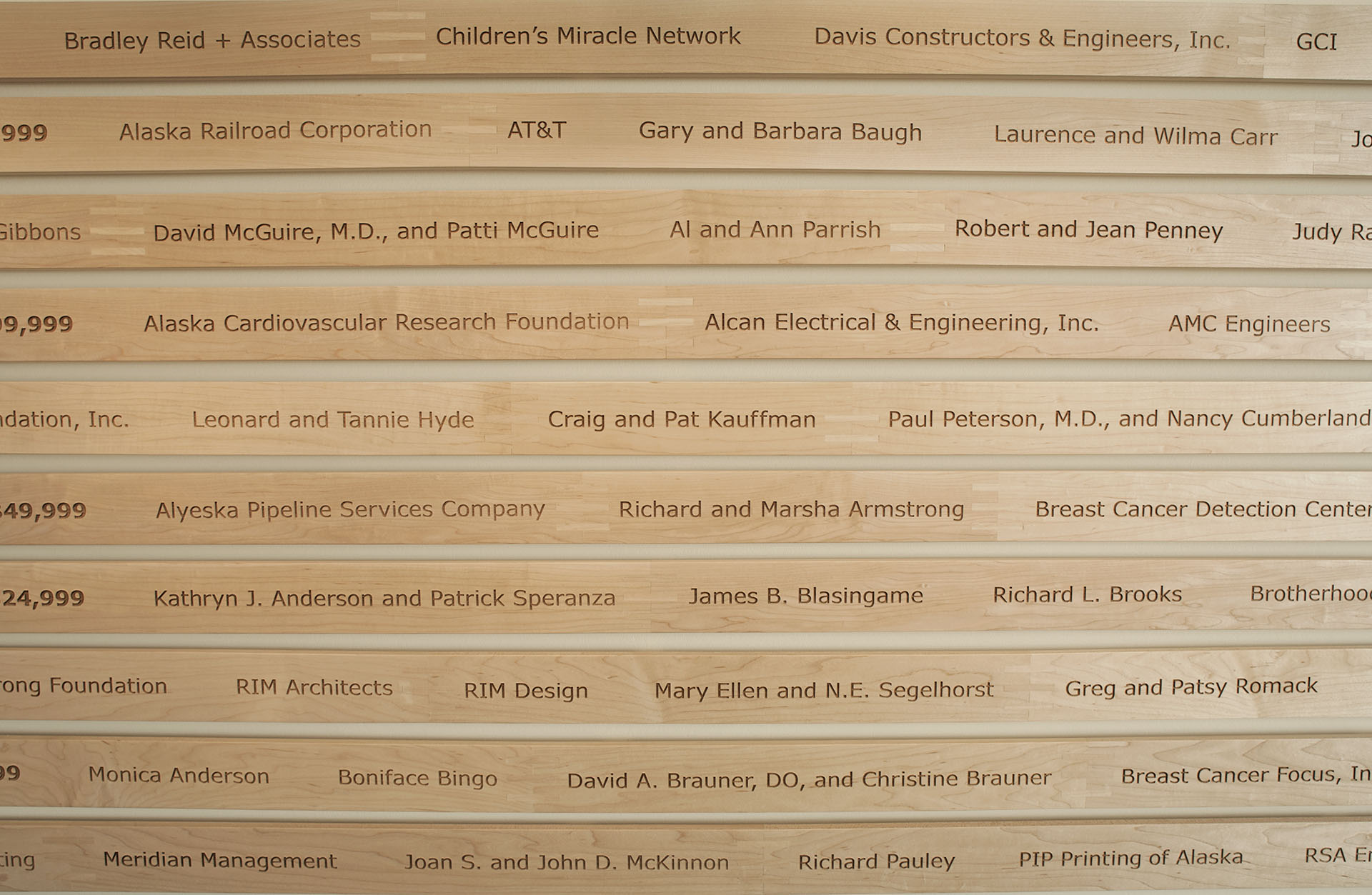 Donor Wall
Providence Cancer Center, 2008

I was commissioned to create the Powered by Passion donor wall by the Providence Alaska Foundation for their new Cancer Center. The wall, in the Center's lobby, honors the generous donors, and is a gathering place for those who work at the facility, wait for treatment or accompany friends and family. My goal was to present an intricate, engaging design with a positive feeling, soothing colors and a sense of movement and stability. Ideas evolved as I studied historical and contemporary sun symbols and other circular designs from around the world. These included ancient coins and calendars, astronomical images, bird motifs, cell structure, and basket weave patterns. A clearly legible field of donor names, with corresponding giving levels, is laser-etched into 18 accompanying maple slats. They are installed in a parallel format and surround the 45" diameter handmade tile mural set in a maple frame.
In addition, two custom maple strips (baseboard and top trim) contain hundreds of recessed and grouted handmade tiles. They frame the 10-foot high by 30-foot wall.